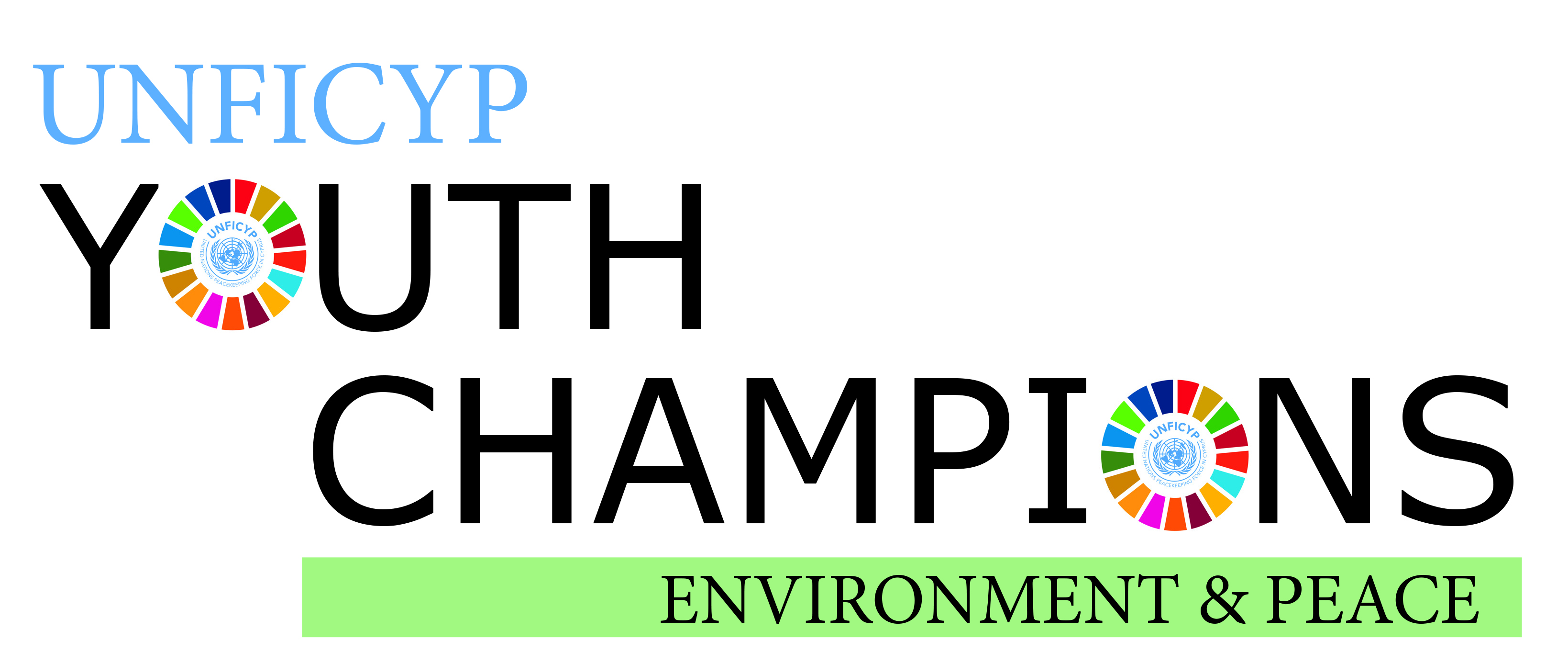 If you are a young person who cares about environmental issues and you want to motivate others to join you in helping to build sustainable peace across Cyprus, then we invite you to apply now for the 'UNFICYP Youth Champions – Environment & Peace' initiative.
As an UNFICYP Youth Champion – Environment and Peace, you will learn about tackling key issues such as climate change and environmental degradation. You will find out more about the challenges that these issues pose to future generations across this island and to peace, overall. You will participate in trainings organized by prominent Cypriot and internationally recognized environmental groups/organizations, together with UNFICYP.  You will be empowered to design and deliver campaigns promoting environmental awareness on topics ranging from preserving the environment in the buffer zone to global climate change.
Submit a letter of maximum 500 words, describing why you are interested and how you match the profile. The letter should be emailed no later than 7 June 2020 to:  unficyp-youthchampions@un.org
This is a UN75 initiative, with the generous support of the Stelios Foundation.
More details here: https://unficyp.unmissions.org/apply-now-become-unficyp-youth-champion-environment-peace?fbclid=IwAR0X44N1HD-qxGnEMYY5iqLiumytuiSrpVu067SAjRUSqBnDVF_LEeyQbQg
UNFICYP Youth Champions – Environment & Peace
With 2020 marking the 75th anniversary of the United Nations, UNFICYP joins hands with the entire UN family to ensure that Cyprus is part of the biggest ever, year-long global conversation on how to navigate this turbulent period for the world and build a better future for the island and beyond.
In this spirit, 'UNFICYP Youth Champions – Environment & Peace' Initiative will bring together 20 young Cypriots—10 Greek Cypriots and 10 Turkish Cypriots—to contribute to the cause of sustainable peace across Cyprus through environmental peacebuilding. These 20 dynamic youth will take part in an intensive training programme provided by prominent Cypriot nongovernmental organisations, as well as respected international entities such as the United Nations Environment Programme (UNEP) and the United States Environmental Protection Agency (EPA), among others. From June-September, they will learn not only about tackling key issues such as climate change and environmental degradation, but also about campaigning for their cause and peacebuilding. Their participation will involve virtual training courses, field visits, environmental awareness-raising, including issues related to the environment in the buffer zone. Overall, we hope that that these young people will become advocates for dialogue and innovative, community-based ways to protect the environment across Cyprus, thereby building trust and working towards the goal of a united, peaceful and sustainable island.
Background
"As environmental challenges become more prevalent, including in the eastern Mediterranean, efforts by my peace missions on the ground to help local communities to tackle them, in particular where there can be a link between environmental and intercommunal efforts, will be strengthened." -the UN's Secretary General Antonio Guterres, in his July 2019 report on UNFICYP (S/2019/562).
As in the case of other peacekeeping missions, UNFICYP's role on Cyprus has gradually developed to encompass not only traditional peacekeeping but also elements of peacebuilding, primarily taking the form of intercommunal trust-building at civil society level, while maintaining true to UNFICYP's core mandate of preserving peace and stability on the island. This is in line with the twin resolutions on peacebuilding adopted by both the UN Security Council and General Assembly, which identify peacebuilding as a critical activity to be undertaken at all stages of a conflict and which, among other things, highlight the need to include civil society actors, especially women and youth, in reconciliation efforts.
The theme of 'the environment' as a trust-building tool has been chosen for a variety of reasons. Firstly, it is 'demand driven' in the sense that several polls have identified the environment as an issue of concern for Cypriots on both sides of the divide and environmental protection as an area where they would most like to see increased civil society collaboration. Secondly, in Cyprus and around the world, young people in particular are drawn to the environmental challenge; it is an area where they would most like to make a difference and where they are ready to engage. Thirdly, the very nature of the environment makes it an obvious base for cooperation, as environmental challenges such as climate change, air pollution, plastics in the seas, respect no boundaries and cannot be tackled successfully without solidarity and a common approach.
In the UN peacekeeping family, UNFICYP is a leading mission globally when it comes to limiting its own environmental impact. As we strive to enhance our own efforts further in that direction, focusing on reducing the size of our ecological footprint, we are also ready to support actors in Cyprus that advocate for environmental sustainability on the island.
UNFICYP's environmental peacebuilding efforts are based on the Sustainable Development Goals (SDGs), the blueprint to achieve a better and more sustainable future for all.